Start Living Trust Planning With an Attorney in St. Louis, Mo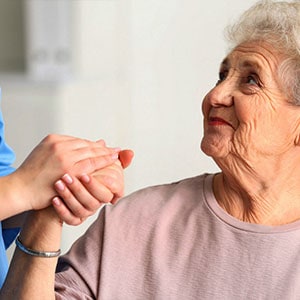 If you want to develop a legally enforceable plan for your future, consider an estate plan with a living will or trust. Joseph R. Burcke, L.L.C. offers assistance with living trust planning in St. Louis, Missouri and the surrounding area.
Living trust planning helps you by…
Providing for you in the event of a substantial disability.
Creating a distribution plan for your assets and income.
Helping you avoid probate procedures.
You can put assets in a trust in two different ways, depending upon the nature of the particular asset. You can retitle the name of the trust or designate the beneficiary. A living trust allows you to avoid probate because your wishes are listed in the trust. Instead of the probate court choosing your beneficiaries, they're already named in your trust.
5 Benefits of a Living Trust
There are so many benefits to creating a living trust. With living trust planning from Joseph R. Burcke, you can make sure all your wishes are known.
A living trust can…
Eliminate the need for conservatorship or decedent estate administration.
Facilitate your estate tax planning.
Define how your estate is managed for you and your beneficiaries.
Protect your children from prior marriages.
Insulate your estate plan from litigation.
Speak with Joseph R. Burcke about your options today by calling (314) 250-3560
Create a Complete Estate Plan
Establishing a plan for your estate is crucial, especially if you have a lot of assets to protect. Joseph R. Burcke will walk you through the process step-by-step to make sure everything is handled properly.
In addition to a living trust, a complete basic estate plan will include the following:
Affidavit of Trust
A funding document that provides the necessary information to banks and brokers so they can integrate your existing assets into your trust.
Pour-Over Will
A "safety net" beneath your trust to fund your trust in the event of your death. This designates your trust as your sole beneficiary. This means any asset that isn't integrated into your trust can be put in the trust after your death.
Financial Durable Power of Attorney
Another "safety net" to allow continued funding of your trust in the event of your substantial disability.
Living Will
A health care directive that allows you to communicate your "end of life decisions" to family members and future medical care providers.
Power of Attorney for Health Care
An appointed surrogate who can make health care decisions for you at times when you cannot due to illness or injury.
Funding Documents
Deed(s) to integrate your real estate holdings into your trust.
Funding Letters
Letters used to instruct third parties on how to integrate your different types of assets into your trust.
Ready to write your living will? Schedule an appointment with Joseph R. Burcke today.

Call For A Free Assessment Of Your Needs
(314) 690-2000